Homeowner, Mark Cockrell built his original wooden deck in the early 90s. After more than two decades of exposure to the elements, his outdoor escape needed some attention.
Home Deck Materials for Long-Term Design Solutions
Mark kept up with regular maintenance on his cedar deck over the years. His deck's original posts, beams and joists were still in good shape, with just the handrails and decking requiring replacement.
Mark sought out high-quality, high-performing materials for his home's new deck system. His priority was finding a solution that wouldn't need much upkeep. "In order to minimize future maintenance — I'm 62 years old — I researched many decking and handrail alternatives," explains Mark.
For the deck's new handrails, Mark wanted a system to complement the new wood decking and provide a view of his home's surrounding landscape. "We wanted an aluminum post and rail system with stainless steel cables to help minimize view obstructions," he said.
Mark also needed a system that wasn't impossible to install, since he'd be tackling the project himself.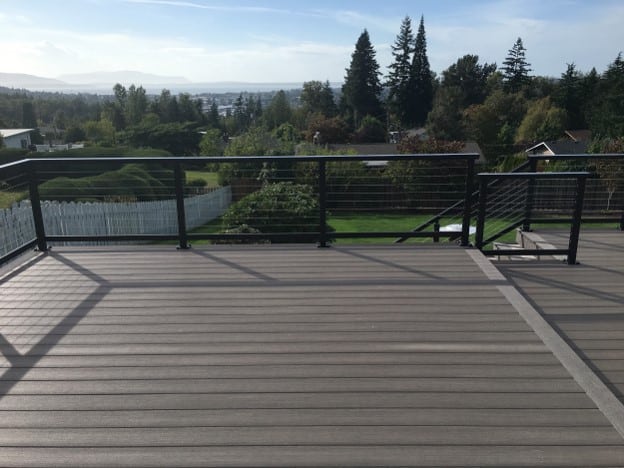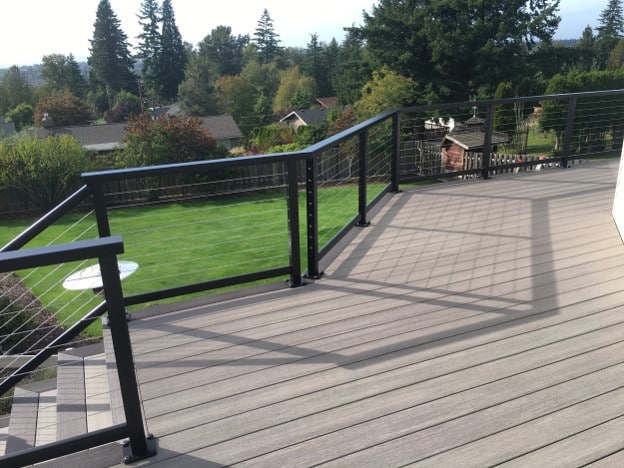 Smooth Installation and Less Deck Maintenance
Mark Cockrell spent considerable time researching available railing systems and decided on the RailFX cable railing system solution.
He completed the installation entirely by himself. "The assembly instructions were very helpful and intuitive," says Mark. And the installation kit also included cable sections with an additional 3 feet in length. "That takes care of a lot of measurement errors."
The RailFX cable rail system's successful engineering also offered Mark plenty of solutions. These include durable and long-lasting aluminum posts and stainless steel hardware, and an easy-to-install mounting system.
Mark used the Professional 224 series cable kit, with the Invisiware® receiver and Pull-Lock®, two types of hardware that conceal the fittings inside the posts. This allowed for a beautiful, clean final look.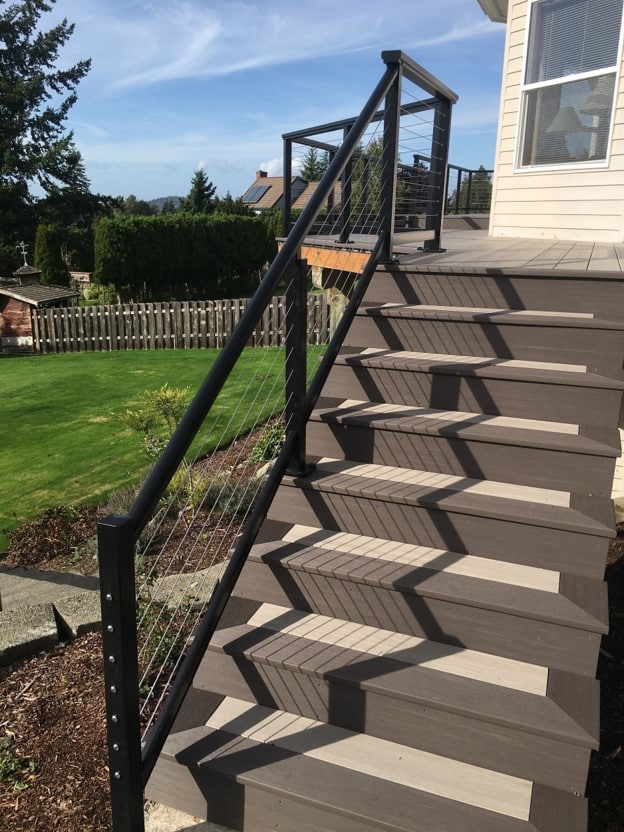 Anyone who's ever taken on a DIY project knows how unexpected issues can cause  delays. But working with a dependable brand that's dedicated to solutions for customers made this DIY project easy. When Mark lost a few parts and damaged one of the cables in his kit, RailFX had solutions readily available.
"There were real people answering the phone, who could direct you to actual installers that know the product," said Mark, "And tech support sent me new parts the next day!"
Compared to his original deck rail system, he found the RailFX cable railing system superior, and it helped provide his home with an exterior design he describes as "elegant and impressive."
Solutions for Your Future Deck System
Mark completed his deck installation and is now enjoying the results of his handiwork.
"On the whole," said Mark, "I am very pleased with the final product and would highly recommend it to others without reservation."
Planning your next DIY home deck project? Check out RailFX's host of hardware solutions, or you can contact us with any questions about your project.