THE FIRST EVER DIY FRIENDLY CABLE RAILING INSTALLATION.
It's now easier than ever to broaden your view. Express Mount Brackets drastically reduce cable railing installation time by eliminating the need to drill holes through wood posts. Say goodbye to your outdated railing and say hello to a sleek and modern solution that will transform an outdoor living space into a beautiful oasis to be enjoyed for years to come.
Express Mount Brackets are compatible with the RailFX Classic (102) and Low Profile (224) Cable Kits and work for both level and stair railing applications, at a DIY or Professional level. 
Why choose Express Mount Brackets?
Why choose Express Mount Brackets?
Simple to use has never looked this good. Take your outdoor space to the next level with beautifully modern cable railings. The best part? You'll barely see them once they're up.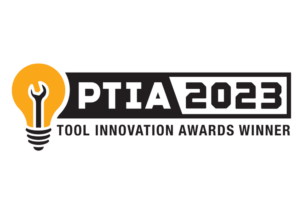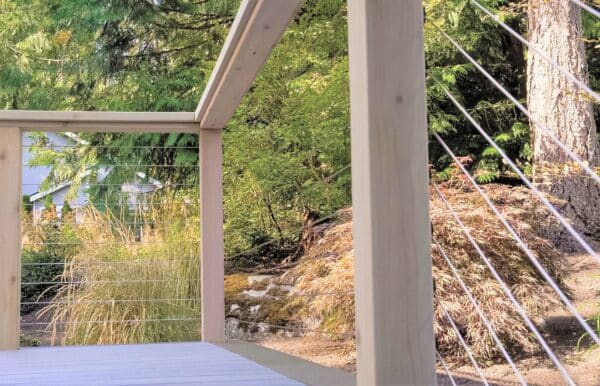 SIMPLE DIY CABLE
INSTALLATION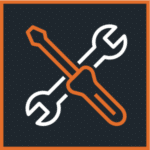 Retrofits on new or existing
wood posts, both level and stair applications
SAVES TIME – NO DRILLING THROUGH POSTS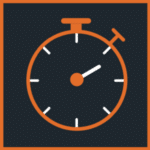 Brackets install on the exterior face of
the post, no drilling through
posts required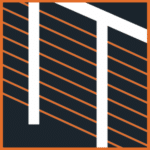 Provides open sightlines when compared to picket style railings and other cable railing systems
DURABLE & VIRTUALLY MAINTENANCE FREE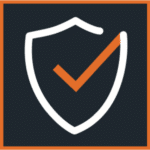 Patent pending design backed
by the RailFX Limited
Lifetime Warranty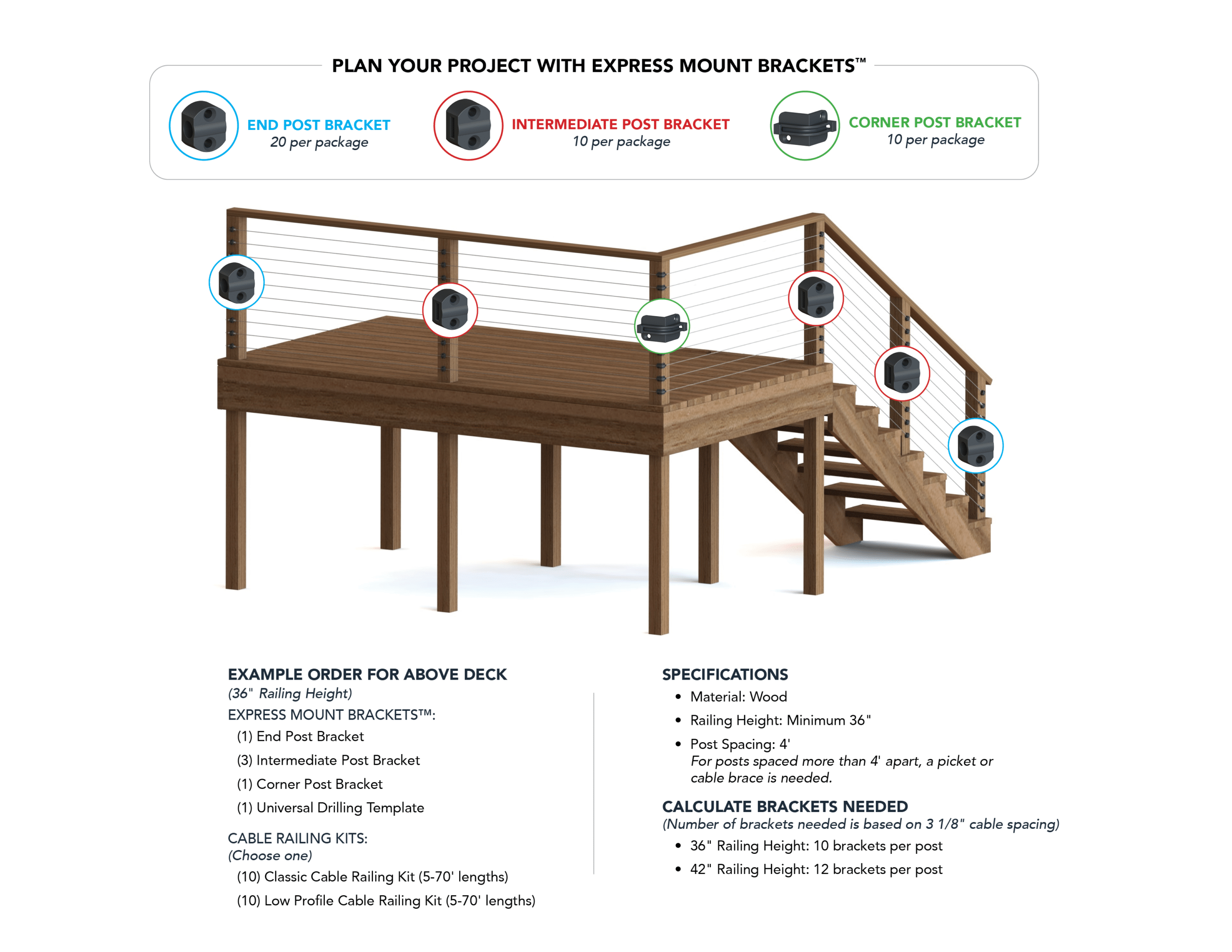 Plan Your Project With Express Mount Brackets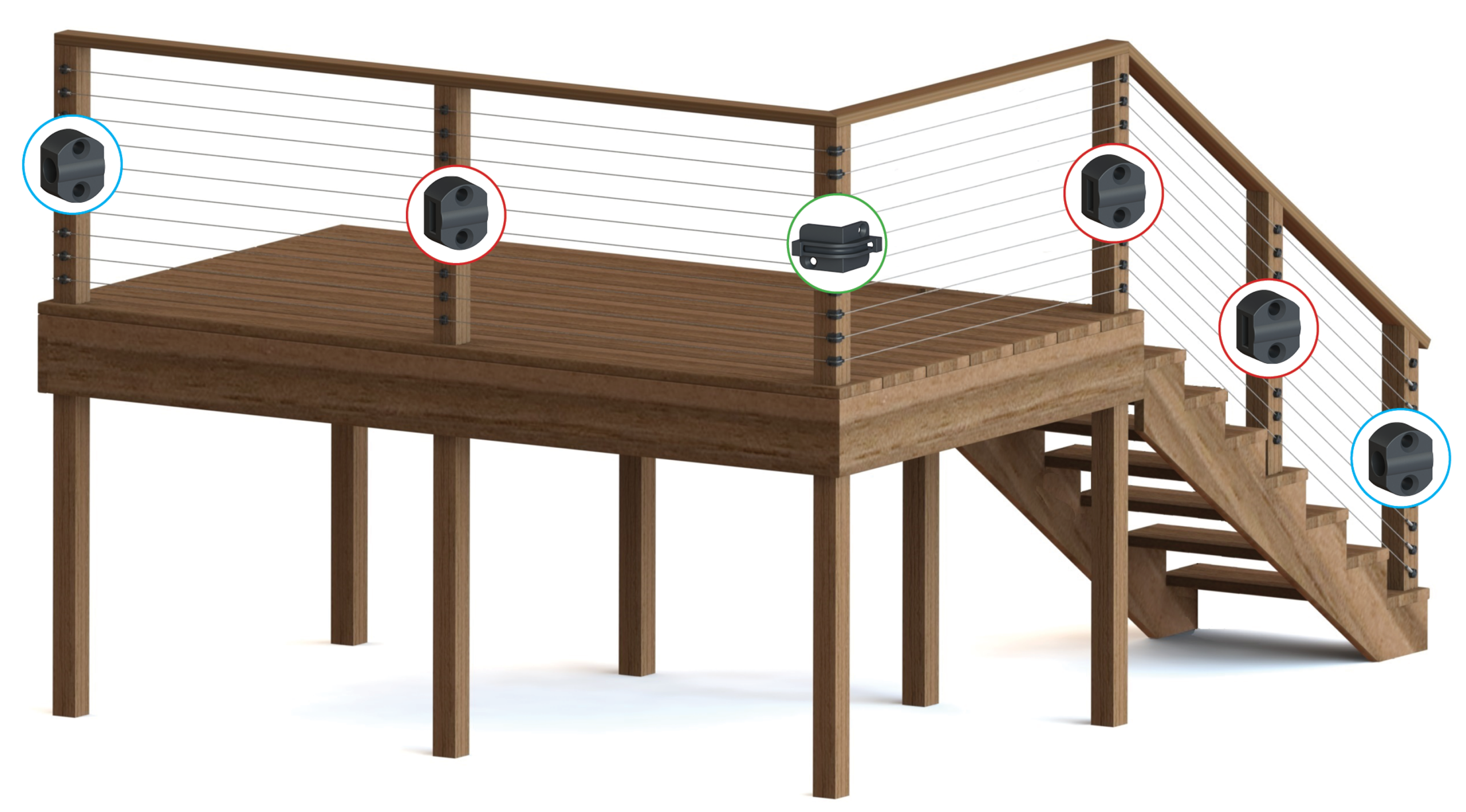 EXAMPLE ORDER FOR ABOVE DECK
(36″ Railing Height)
EXPRESS MOUNT BRACKETS™ :
  (1) End Post Bracket
  (3) Intermediate Post Bracket
  (1) Corner Post Bracket
  (1) Universal Drilling Template
CABLE RAILING KITS:
(Choose one)
  (10) Classic Cable Railing Kit (5-70′ lengths)
  (10) Low Profile Cable Railing Kit (5-70′ lengths)
SPECIFICATIONS
Material: Wood
Railing Height: Minimum 36″
Post Spacing: 4′ For posts spaced more than 4′ apart, a picket or cable brace is needed.
CALCULATE BRACKETS NEEDED
(Number of brackets needed is based on 3 1/8″ cable spacing)
36″ Railing Height: 10 brackets per post
42″ Railing Height: 12 brackets per post
Learn how to make your vision come to life
RailFX cable railing specialists will guide you through the purchase and installation process so you have the confidence you need. Take the first step towards your perfect cable railing installation and speak to one of our experts today.
RailFX Photo Contest is on!
Submit photos using any RailFX® product in projects including decks, stairs, gates, or other interior and exterior applications, residential or commercial. You could win a gift card worth up to $500. Plus, win extra prizes for entering before and after photos. Contest ends July 1, 2023.