Earlier this year, we announced the top three winners of our annual photo contest showcasing projects using RailFX aluminum railing systems. It is always amazing to view the creativity of each project, not only using our products but for the pure, simple joy of seeing the fantastic applications and views. Our aluminum railing systems — cable, picket, or glass infill — offer durability, safety, and open sightlines so the homeowner can enjoy their view, whether the ocean, the mountains, the forest, or their backyard.
It's no surprise to anyone today that outdoor living is a top priority for homeowners, whether designing for expansion or overhauling to suit their needs today, creating a balance of work, entertaining, and relaxation. As the market continues to demand outdoor products, we're pleased to see RailFX chosen for so many projects.
Congratulations! Our judges had their work cut out for them this year. Without further ado, below are the top three entries, two of which are homeowners.
The 2021 Contest Winner: Kirch Improvements used RailFX 400 series in white aluminum posts and railing and stainless-steel cable infill for this Okauchee Lake project for house and boathouse decks, offering the homeowner the ultimate in clear views. The use of a white aluminum railing, a standard color from RailFX, compliments the contemporary white house design.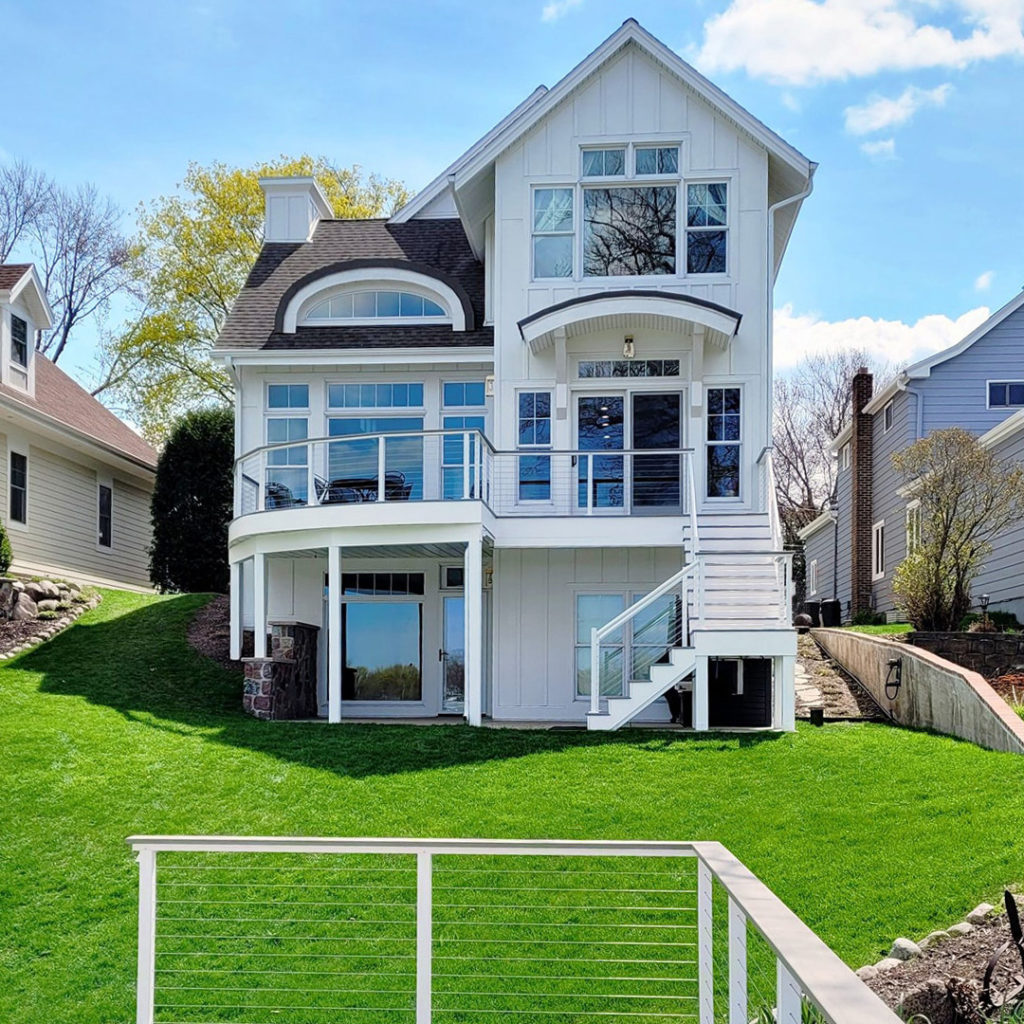 Our second-place winner, Mark Goldberg, is a homeowner from Astoria, Oregon, which sits on a steep hillside above the mighty Columbia River. Mark installed a RailFX aluminum railing system with a glass infill to act as a windscreen while still offering a clear view.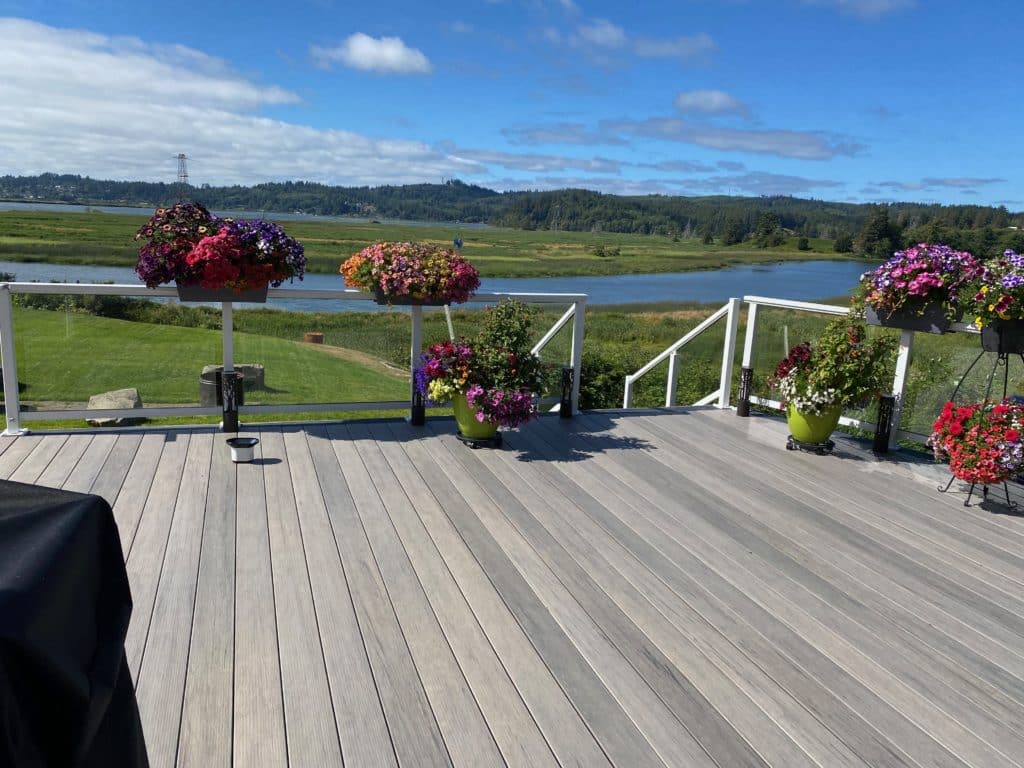 The third-place winner and People's Choice Award went to the Berardo home in Northern California. Berardo's installed a RailFX aluminum cable railing system in a silver finish to blend in and not distract from the view of the Carmel Valley to the Pacific Ocean.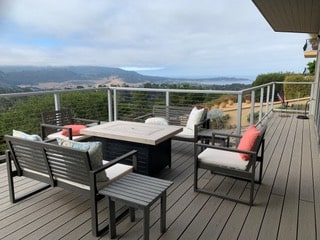 We thank all who participated this year. It was a pleasure to see all the projects using RailFX aluminum railing systems. Please keep sending us your project photos. We'd love to feature them on our website and a testimonial blog. Email sales@railfx.net to share your project photos.