The FlexFX Program is a simple and flexible railing fitting option that improves any view and makes your living space feel larger. The FlexFX railing option from RailFX® allows you to incorporate these same fittings into any residential railing application with ease. Ideal for both interior and exterior projects, FlexFX stainless steel fittings and cable are perfect for decks, docks, balconies, and stairways that use wood posts, metal posts, or composite sleeves.
FLEXFX HARDWARE FOR
WOOD OR SLEEVED POSTS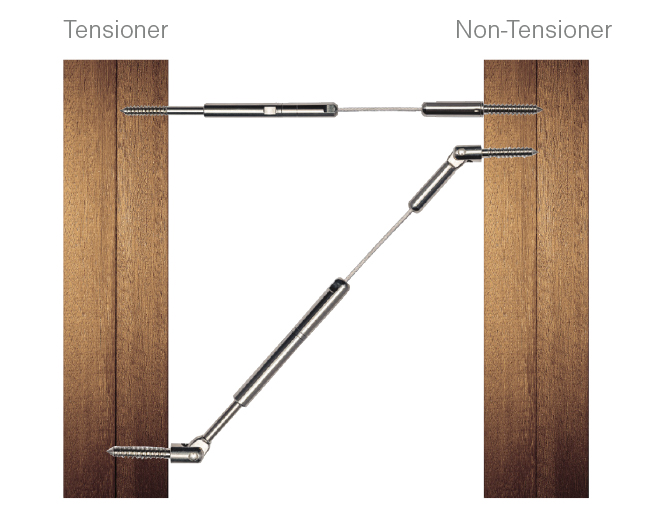 FLEXFX HARDWARE FOR
METAL POSTS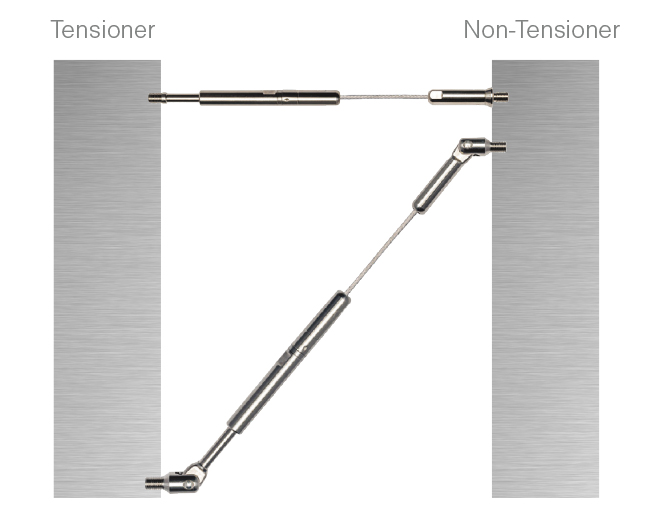 FLEXFX HARDWARE FOR
SLEEVED POSTS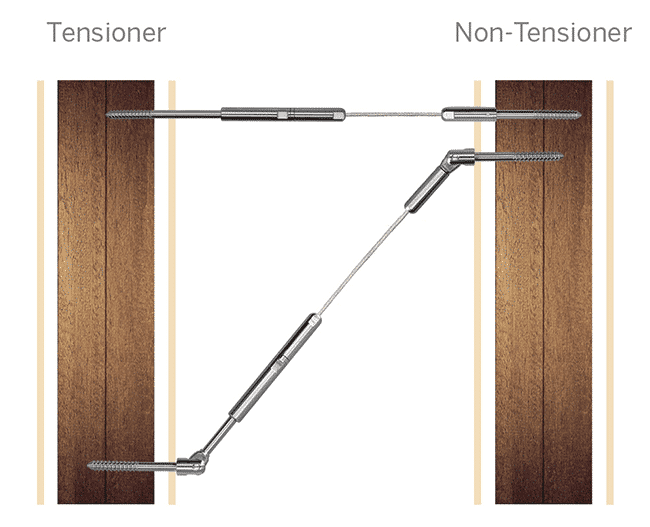 FLEXFX HARDWARE FOR
METAL TO WOOD/SLEEVED POSTS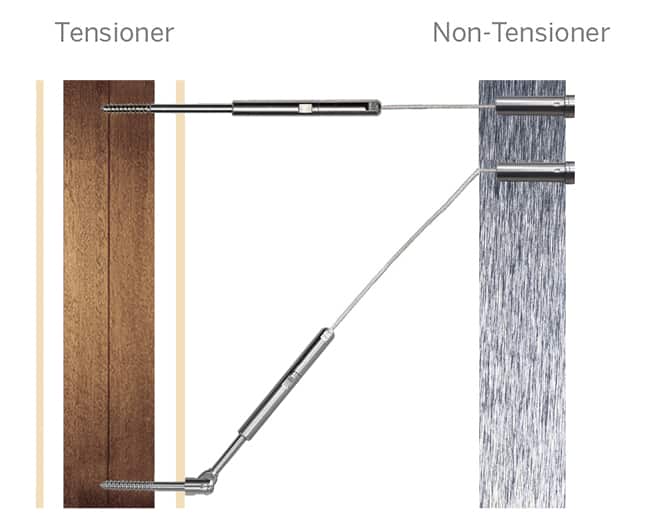 You will need at least one Tensioner per run of cable. Pictured are common combinations of tensioners and non-tensioners. FlexFX fittings are engineered to be used with FlexFX cable only.
What posts are you using? Wood, Metal, or Sleeved?

Measure your level and stair runs, calculate number of level and stair fittings.

Add up tensioners and non-tensioners. Then calculate total cable footage (plus 5%).
FLEXFX BENEFITS
Looks the best – Easiest to install.

Sleek and smooth, no sharp edges.

Easy to tighten, no loose or sagging cables.

Fittings attach to end posts only; cable passes straight through all intermediate posts for maximum visibility.

Two options for cable thickness, 1/8" and 3/16". Cable comes in 100' and 500' lengths.

Limited Lifetime Warranty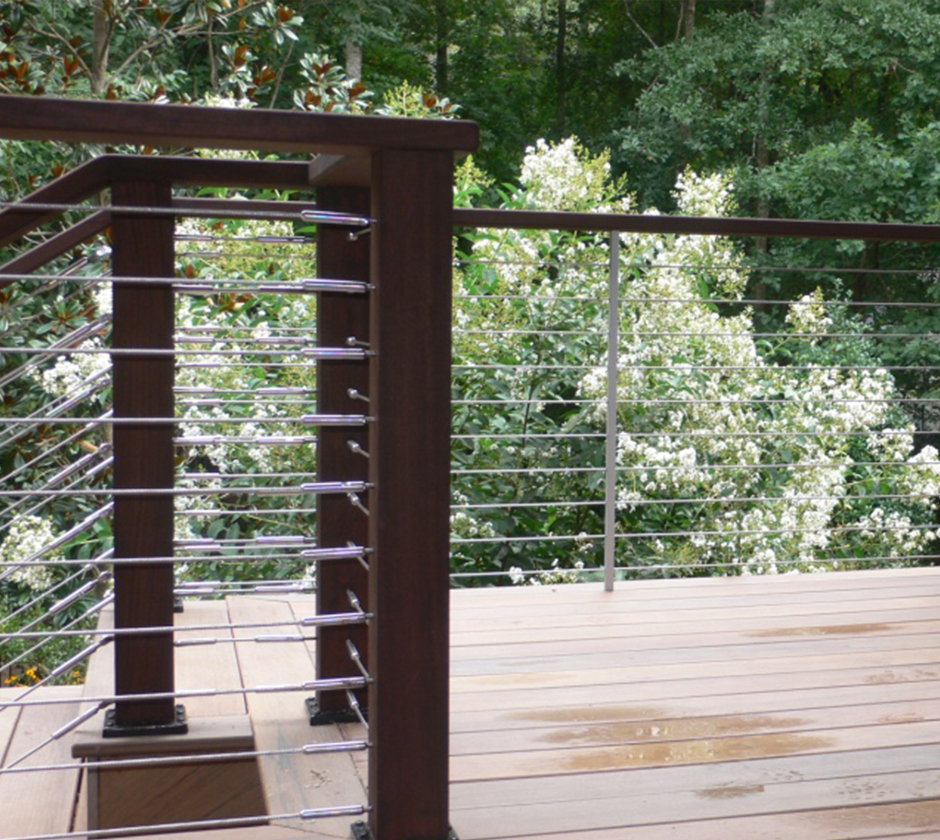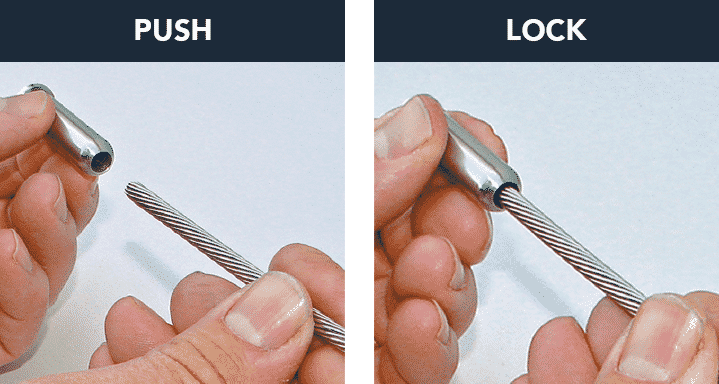 PUSH-LOCK® FITTINGS
FlexFX features our exclusive Push-Lock® fittings which do not require any special tools for installation. Simply push the cable into the fitting and it locks.
WHY CABLE RAILING?
Unobtrusive
Views are not obstructed
Decks, stairways, and interiors appear larger and more spacious.
Versatile
Use indoors or outdoors
Upscale appearance
Clean lines
Attractive
Adds value to home
Durable
Virtually maintenance free — no painting or staining, no glass cleaner
Weather-resistant type 316 marine-grade stainless steel