Have you ever wondered what happens after an order is placed or when you request a customized job? As a customer of RailFX, you generally don't get an inside peek into the day-to-day operations other than a typical phone or email inquiry. We sat down with Dan Scinto to talk process, company culture, and what brings our employees back to work each day (hint: it's you).
Based in Carson City, Nevada, RailFX employs about 90 people across several departments, including customer service, sales, engineering, IT, accounting, procurement, purchasing, receiving, shipping, machining, assembly, packaging, and inventory control. Together, they work as a well-oiled machine with one overarching goal: building better ways to support people.
Scinto started as a consultant and joined the team full-time in late 2021 as Director of Operations at the Carson City manufacturing facility. He was tasked with migrating and consolidating the operation to make it efficient to produce whatever it is our customer wants.
"One of the goals was to create one seamless team with the ability to rotate people around through cross training while keeping our people motivated in light of the current labor scarcity issues that most American businesses are facing," he says. "Another goal is to build upon the RailFX mission and vision—ensuring our customers know they can lean on us. "
A typical day starts and ends focusing on shipping orders and ensuring there's stock on hand to fill those orders. High demands, rush, and customized orders are no problem for the RailFX team. Along with a quick quote turnaround, we have another competitive advantage: keeping things moving by communicating internally and with our customers. It's that transparent culture and teamwork ethic that provides credit to our customers in every project. "I think that keeps everybody coming back to work every day," says Scinto.
Dan says the team does a daily alignment to continually support and provide excellent customer service, starting with order fulfillment. "Are we making what customers want? And then, if our order levels are low, are we making enough to stock or replenish what we shipped the previous few weeks to ensure our stock levels are correct?"
Because innovation is at the heart of RailFX, we are constantly looking for new ways to improve performance and look at our products to provide our customers with only the best. RailFX components are made primarily of stainless steel because it's corrosion and weather-resistant. We use marine-grade stainless steel to manufacture high-quality fittings that stand up to the elements, including in coastal areas. We work with local vendors on special order items for components like stainless steel cable. "Some components are sourced and brought to our facility, but the cable braces and other smaller system components are made locally then combined with outsourced materials, all under the same roof," says Scinto. Despite the woes of the well-known shipping supply issues, we constantly strive to keep inventory on hand. Our focus is to ensure the machining and assembly are running smoothly to produce additional inventory to maintain levels or produce the parts or components needed for future orders.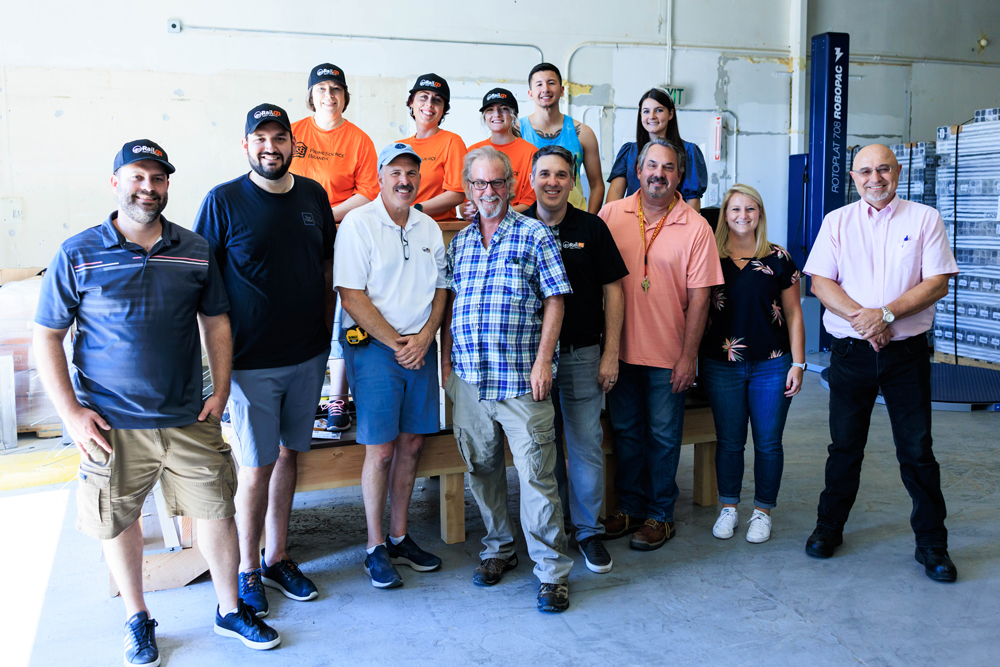 Scinto has been at RailFX long enough to observe how the team works and what makes them tick. When asked what three words he would use to describe the team, he didn't hesitate with his first thought: motivation. "The workforce here is very motivated." Second? Hungry. "They're hungry to grow and to become more successful in their profession." Third? Skilled. "The team here is very skilled; in some cases, our machinist employees have been here 15 -16 years." 
Scinto continues with the last thought: 
"I have to compliment the dedication of the folks that have stayed the course during the transitions, various acquisitions, and COVID. The team here is probably some of the most dedicated people I've ever had the pleasure to lead in terms of sticking through those tough times to keep the business functioning." 
As Scinto and his team have met—and conquered—new challenges, we couldn't agree more. 
PrimeSource acquired Nationwide Industries, LockeyUSA, RailFX, and Ultra-tec in 2021 and is one of North America's leading suppliers of building products.