As a contractor, you operate as a "jack of all trades." You are an all-in-one business owner, expert craftsman, and customer service agent. Some days, as much as you love what you do, you might feel like you're on a continuous hamster wheel. At RailFX, we get it and are experienced in keeping your railing projects on schedule and within budget.
Working alongside contractors and installers for years, we've learned that the best way to help you grow your business is to focus on being a partner that provides reliable support and makes your job easier. We've intentionally designed our customer service practices, processes, and of course our products, with you in mind. Plus, we're constantly evolving to serve you better.
Here's what you can expect when you order from RailFX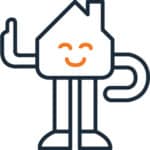 We promise to deliver a detailed quote, through your preferred dealer or lumberyard, within 48 hours. This fast turnaround helps ensure you can provide your client with a project estimate, so the job is yours. We've made it easy with our online quoting systems.
Start with the RailFX Quote Request form
Available here  or, if you prefer, in-store. Our straightforward form walks you step-by-step through each part of the product selection process. From top and bottom railing options to height, color, mounting, and attachments, the Quote Request Form helps take the guesswork out of the process and provides you with a detailed materials cost estimate.
No architectural drawings or measurements?
No problem. Share a photo of the project area, sketch it out on a napkin, share a PDF of the plan and submit it with your quote request form. If the RailFX team has questions, we'll even contact the project owner directly to identify the job specifications required to provide you with an accurate estimate.

The role of the lumberyard. An essential partner in this process is your supplier. Your supplier will only facilitate the purchasing and billing of your order, along with the delivery of your RailFX product to the job site. The rest is on us.

"If we quote it, we own it." Unlike other cable railing or building products manufacturers that ask the contractor or supplier to be accountable for the details of their railing project quotes and orders, RailFX assumes responsibility from start to finish. We eliminate any liability from the supplier and ensure you have a turnkey project, price, and all the product you need, to finish the job. No surprise costs or unexpected delays.

"If one of our customers is on the job site and a cable is too short, or they're missing a part, they can call us directly, and we'll ship it to them immediately, so there are no delays," said John Moss, product development director. "From a customer service perspective, we take ownership, so it's not complicated for the supplier or installer, and ultimately the job gets finished, and the homeowner is happy."