Spring is always a time for renewal with warmer weather ahead and homeowners gearing up to be outdoor-living ready, especially now that people are spending more time at home. For many homeowners, that means building, replacing, updating, or expanding their decking and railing options. 
Whether the decking material is wood or composite, railings are an essential safety feature and can offer a stylish and finished look for any project. One trend that continues to grow is the demand for cable railings and the growing number of options in the marketplace.
Cable railings offer homeowners a design feature that opens up the living area giving it a more substantial appearance and an unobstructed view. With distinctive looks and low maintenance, cable railings are also code-compliant and work well in both modern and classic aesthetics.
The extensive collection of materials, components, and accessories is overwhelming. But it doesn't have to be that complex. In fact, RailFX® makes it simple with our easy-to-install systems, components, and cable railing kit option. 
While cable railings are often sold in kits, we offer all-in-one systems making it easier than ever for deck builders and contractors to distinguish any project design.
Design Flexibility and Low Maintenance
Not all projects are the same, and the flexibility to design a railing system is also an option. RailFX also offers an aluminum all-in-one railing solution for a more customized, create your own approach with a choice of glass, picket, and cable infill systems. 
Using high-strength, lightweight, and corrosion-resistant aluminum extrusions, you're able to choose from our stock or custom colors that meet AAMA-2605 coating specifications. Their also corrosion and impact resistance along with a coating protection against rusting, cracking, peeling, or repainting.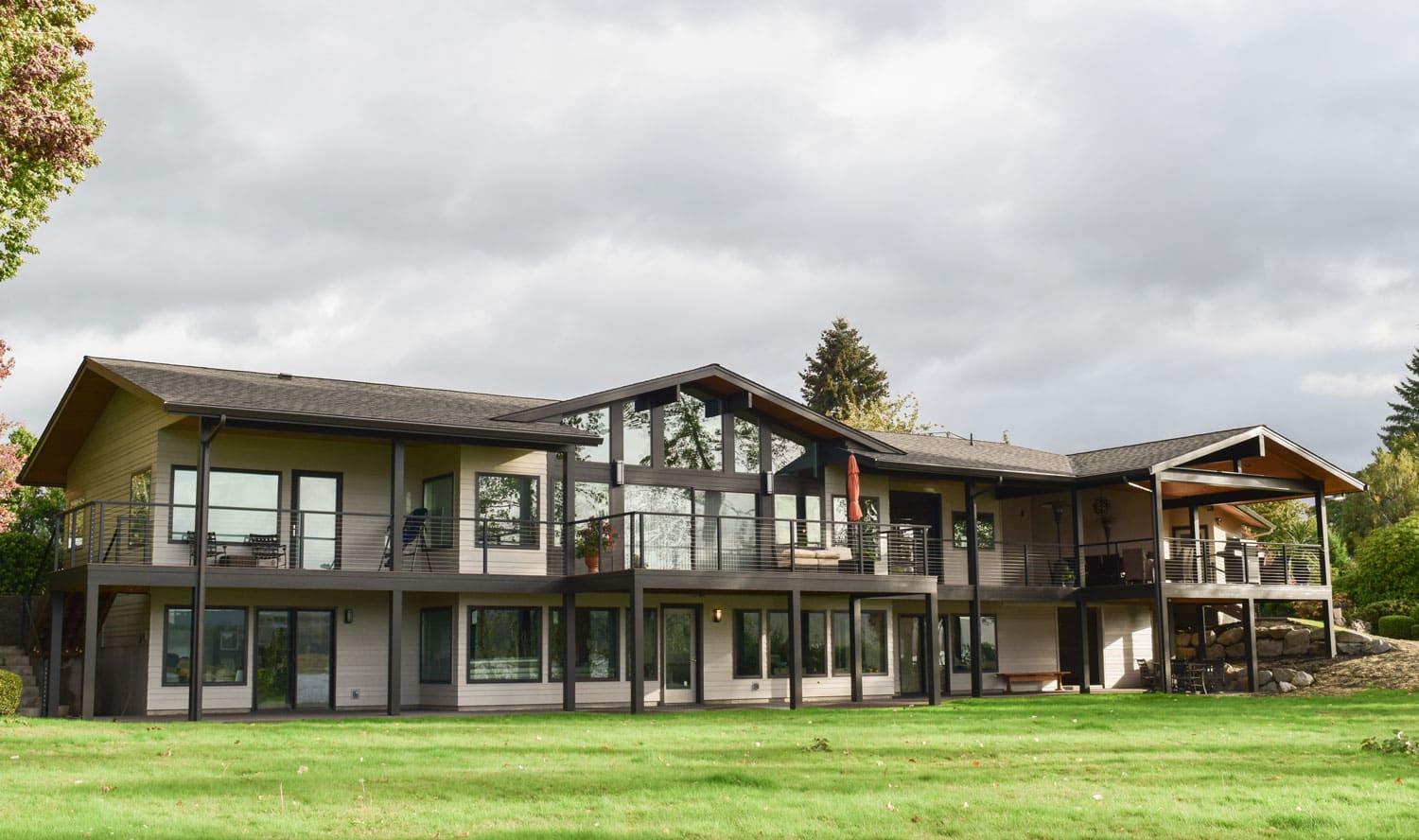 We make it easy to customize. The first step is to choose an infill option — cable, glass (custom glass options are available), or picket rail — then choose a post to post or over the post rails and post mounting styles. Posts and pickets come in-stock colors, black, white, bronze and silver, or a custom color of your choice.
Easy assembly
We also offer easy field assembly for our aluminum systems with pre-engineered components that snap and screw together on site delivering a turnkey, simple solution. Aluminum posts are pre-cut and pre-drilled. Common and basic tools on hand are all that's required to install RailFX aluminum all-in-one systems.
Easy to Install Cable Railing Kits
Cable railing kits are available in several combinations and are intended to work with a variety of design options, including stairs, angled, and one to two corner runs. An affordable option, kits come with stainless steel cable and hardware fittings — non-tensioning and tensioning — for both ends of a cable run.
RailFX cable railing kits include one cable in length increments of 5-feet to 70-feet and hardware fittings, washers, and necessary fasteners. We also offer cable railing kits for aluminum, wood, and composite posts for use in new or retrofit applications.
Installing cable railing kits is easy, and no special tools are required. RailFX cable railing kits feature the exclusive Push-Lock® and Pull-lock® fittings. The Push-Lock fitting allows you to push the cable in the fitting, and it locks. Once you pull the cable through the Pull-Lock fitting, finish up by cutting and capping the end.

Ordering Made Simple
We make ordering simple with our online quoting system with a step-by-step process. Now, faster lead times are possible with RailFX cable railing kits and aluminum railing systems. Quotes are turned around in 24-48 hours, and products (stock colors) shipped within three to five days to any location in protective packaging. 
A team of RailFX experts is on hand to make sure you are taken care of at every step.
Outdoor living continues to grow, no matter what is happening in the market. More often, homeowners are taking advantage of extending the living area well beyond the warm weather months, and in some cases, year-round. With so many options to choose from, RailFX is here to support you and make your job easier. Lean on us.