More and more homeowners are looking to install cable railing in a home.  It's not hard to see why. When it comes to railings, you want to know you're getting a high-quality product that will be durable and reliable, keeping you and your family safe.
When you are choosing a railing system, look beyond function and let it add to the beauty of your home — right down to the last detail. The railing will perform the required safety functions and become an integral part of your home's design.
With cable railings, like those from RailFX, you get the best of both worlds: the durability of aluminum matched with modern design elements that will transform your space. Cable railings are extremely versatile, ready to be installed in both indoor and outdoor locations.
Better yet, cable railings are an affordable option, which makes them a great solution for a variety of projects.
Want to install cable railing in a home? Here are our top 10 places to install cable railing to inspire your next project.
Decks
A raised deck in your backyard provides the perfect spot to enjoy nature, fire up a BBQ or relax with your family and friends. To keep your deck safe and code compliant, you'll have to install a railing system.
Cable railings ensure minimal obstruction of your view, making it a natural choice. And if you're looking to complete this project yourself, systems like RailFX are ready to install with basic tools—meaning you'll be ready to get back to relaxing in no time.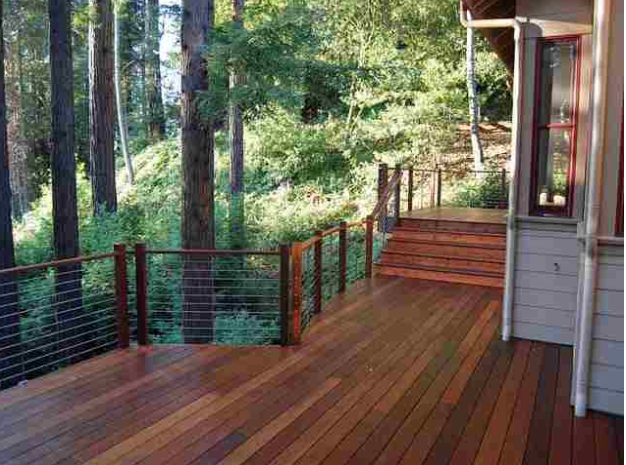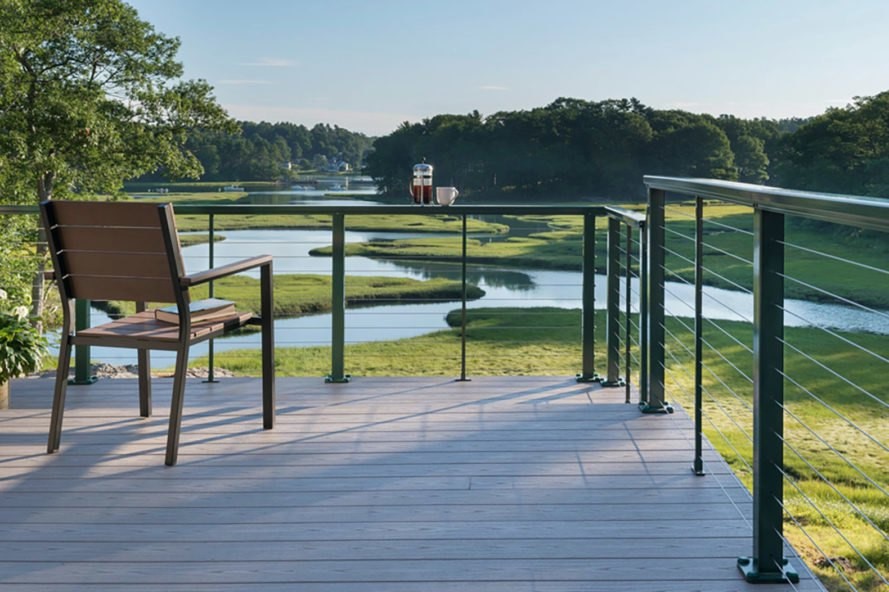 Patios
Another great spot to consider cable railings are on your patio. If you want to landscape or redesign your yard, bordering your patio with cable railings can help define and separate different areas of your garden design. With RailFX, you have a wide range of design options to complement any look, including the ability to install with wood, composite sleeve, aluminum or stainless steel posts.
Porches
Cable railings can add a beautiful, modern look to the front of your home by enhancing your curb appeal.
When it comes to installation, RailFX offers different options to meet your needs. You can purchase a complete railing system including pre-drilled posts, fittings and hardware, all ready to go or if you prefer to work with your existing posts, you can purchase from a full range of RailFX fittings to install stainless steel cables within your current structure.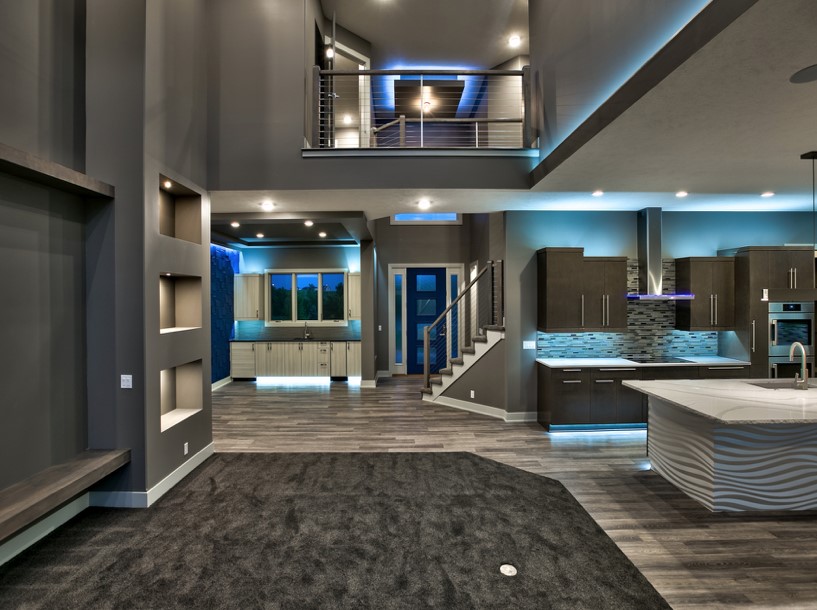 Stairways
When people think of the benefits of cable railings, they often think of outdoor applications because cable railings offer beautiful, unobstructed views. However, cable railings can also provide a stunning, sleek, modern aesthetic to the interior of your home. Update your internal stairs by adding a cable railing for a contemporary look.
Balconies
Give your balcony a beautiful look with cable railing which are suitable for a wide range of climate types, making them a great choice for your balcony. With minimal upkeep required, you won't be spending endless hours winter-proofing or cleaning your balcony railings, leaving you more time to kick back and enjoy the view.
Outdoor Pathways and Steps
There are many spots where railings can provide stability and enhance safety, especially for those with mobility issues. Adding railings to outdoor steps or pathways (particularly those on an incline or rough terrain) can improve the safety of your home — and depending on your location and type of home, may already be required by building codes.
When you choose to install cable railings, you can turn a safety feature into a striking design choice. If you already have cable railings in other areas of your outdoor space, such as your deck or patio, consider completing the look by using cable railings on outdoor steps and paths.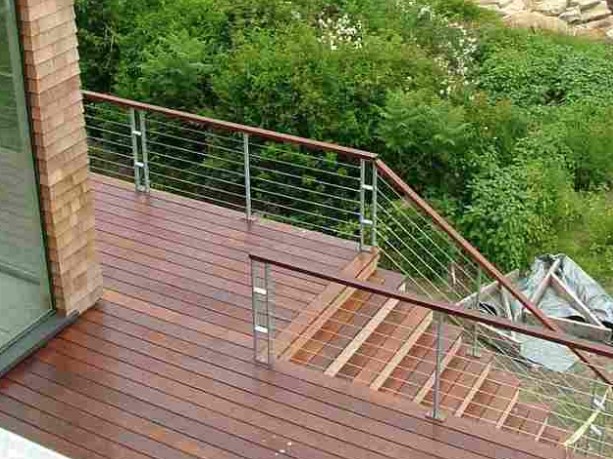 Lofts
If you're pursuing an airy, open-concept look, consider opening up your loft space with a cable railing system. The virtually invisible design of cable railings means you can create a safe loft space, without sacrificing the open loft concept of your dreams.
What's more, with cable railings you can achieve a high-end look without the high-maintenance upkeep. Cable railings require an annual maintenance check for the tension of the cables and can be kept clean with readily available household cleaning materials, letting you enjoy your home without worry.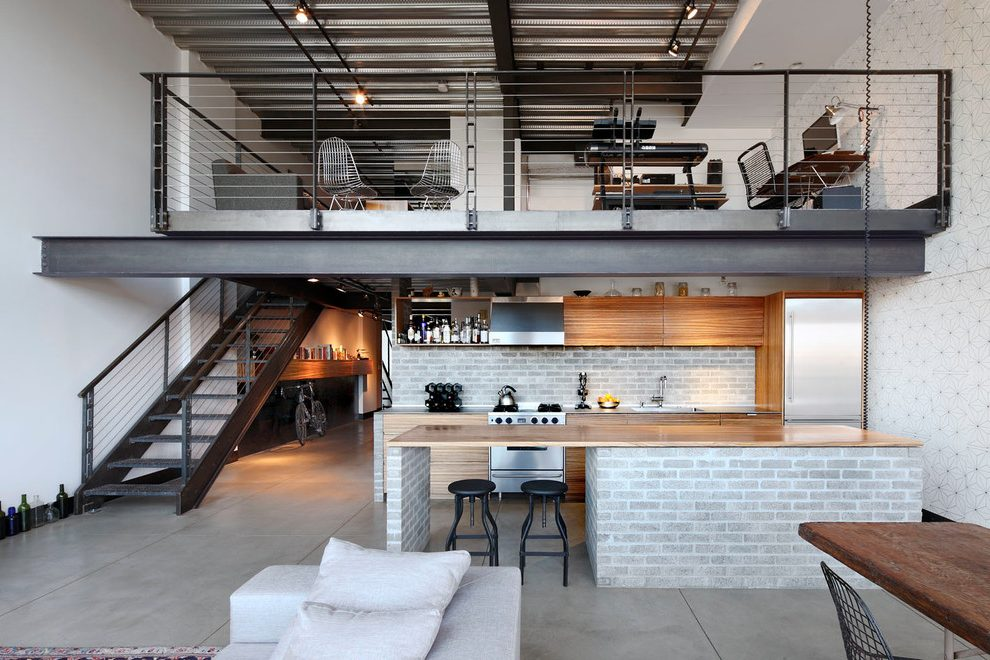 Docks
Looking out to the dock at your home or cottage, you want a space your whole family can enjoy. Because docks tend to be long, and sometimes have one or more sets of stairs, you should incorporate railings on either side to ensure the safety of anyone using the dock.
However, you don't want to ruin the beauty of your waterfront view. Cable railings ensure both safety and beauty for your waterfront property.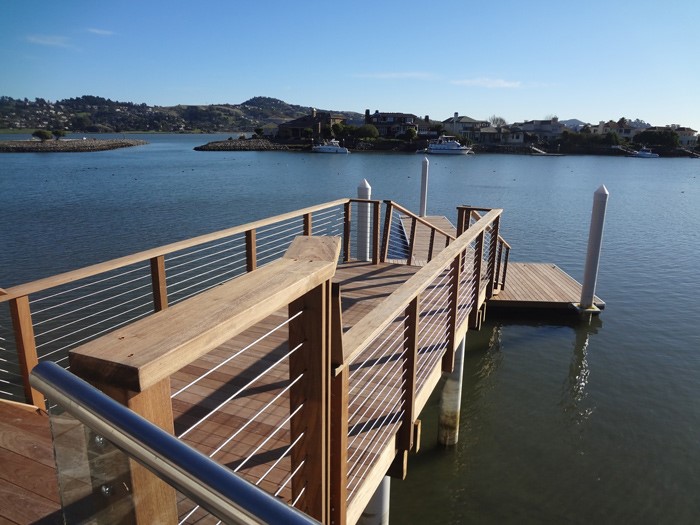 Roof Terraces
If you're in an urban area and short on outdoor space, a roof terrace can expand your footprint. By adding cable railings, you can enjoy uninterrupted views of the bright lights of the city skyline.
If adding a roof terrace is a project you're considering, you'll want to look for the best value for your money. Cable railings are an economical option, without long-term maintenance costs, making them a great investment.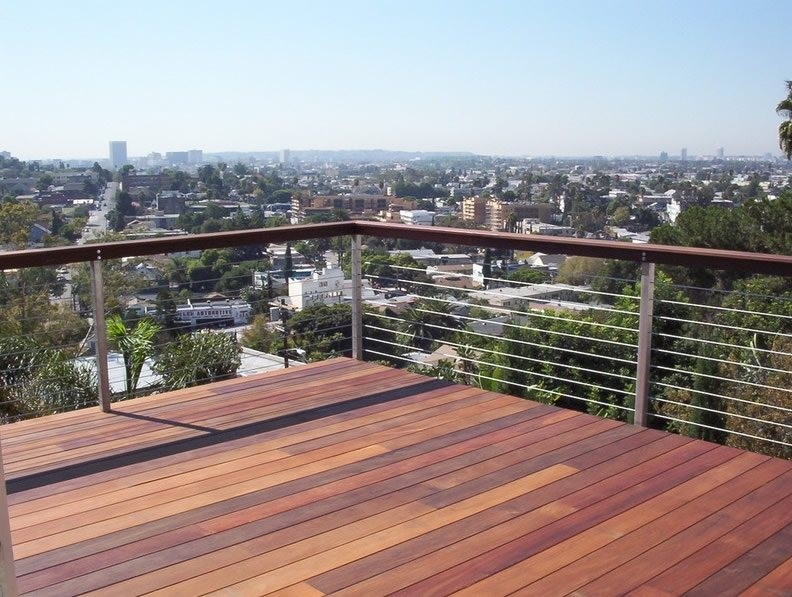 Home Pools
A home pool can be an oasis in the middle of a hot summer. In order to keep your pool safe, it's important to make sure it's enclosed. The U.S Consumer Product Safety Commission recommends a home pool should be fenced in on all four sides.
Cable railings can preserve your peace of mind while balancing your design vision. When planning your pool design, be sure to check your local state and city safety regulations to make sure you're code compliant.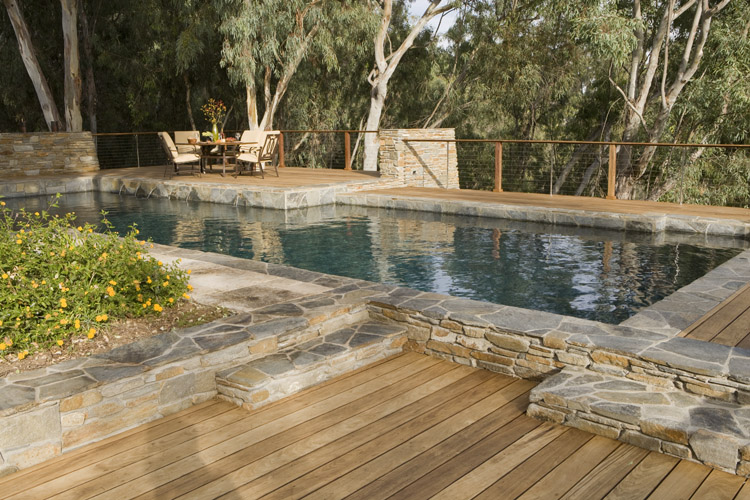 Inspired?
Considering cable railings for your next home improvement project? RailFX systems provide lasting safety matched by outstanding design and are ready for use, indoors or out. 
Learn more at RailFX's website, or get your personalized quote within 48 hours.